Benefits of Getting a Fence Installation
Most Common Reasons for Getting a Fence Installation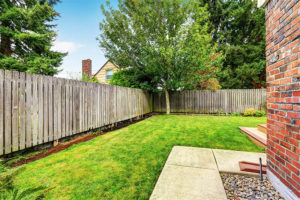 Fences are a utility that satisfy many universal needs for the common homeowner. From adding a bit of privacy to your residence, to increasing the overall value of your house, installing a fence can provide many advantages at an affordable cost. If you have contemplated getting a fence installation, but are not sure what sort of uses would come out of it, then your go-to Dallas landscaper is here to help. Fallas Landscape has looked into some of the most common reasons why many occupants elect to get a fence and want to share it to those who may need some inspiration.
PRIVACY
The need for privacy is one that many human beings desire and is completely understandable to satisfy when relaxing in the comfort of your home. Erecting a border around your yard is a perfect way to add an element of security and protection to outside eyes that may peer into your living space. A fence installation will help ensure that your desire for solitude is fulfilled.
COMPLEMENT YOUR GARDEN
In addition to added privacy, a fence installation can also serve as a means for adding beauty to your home. A material that complements the colors of your garden and surrounding landscape elements can make your home appear more elegant and put-together. It's a win-win situation when your privacy control can also be aesthetically pleasing.
BOUNDARY FOR PETS
If you are a pet owner, then getting a fence installation is sure to cheer up your animals. Let them run free around your yard with no worry about the possibility of them escaping. Your dogs and cats can enjoy the outdoors at their own leisure without the need for a leash or you to monitor their every move. In addition to keeping your pets in, a fence can also serve to keep other animals out so that they do not disturb your home.
ADDED VALUE TO YOUR HOME
Aside from all the other listed reasons for getting a fence installation, it is also important to note the ability for investment opportunities into your home. If you plan to sell your house in the future, having a fence can greatly add to the value of your residence in the long run, allowing you to you make a bit of money after initially purchasing your fence.
CONTACT FALLAS LANDSCAPE FOR MORE INFORMATION ON FENCE INSTALLATION
Whatever your reason may be for getting a fence installation, Falls Landscape is here to help satisfy your needs. We believe that fences are a great multi-faceted element to add to any home, while also aiding in increasing the overall value of your house. For more information on getting a fence installed, contact Fallas, your Dallas landscaper, at 972-517-5296.