Fallas Landscape Design Celina
The Premier Celina Landscaping and Lawn Care Company
Fallas Landscaping in Celina, TX
Welcome to Fallas Landscaping Ltd. in Celina, TX. Our experienced team is passionate about creating stunning outdoor living areas and landscapes tailored to meet and exceed your expectations.
Whether you desire a lush garden, an eye-catching landscape, or beautiful outdoor kitchen designs in Celina, we have the expertise to bring your dreams to life. Contact us at 1-972-517-5296 to discuss your vision and transform your Celina property into a breathtaking oasis.
At Fallas Landscaping Ltd., we believe that a well-designed landscape is an extension of your home and reflects your personality. Our skilled landscapers understand the unique climate and soil conditions of Texas, ensuring an impressive Celina landscape design that thrives in this environment.
With a wide range of design styles incorporating elements like water features, garden accents, and seating areas, we provide professional landscaping in Celina that is both functional and aesthetically pleasing, captivating year after year.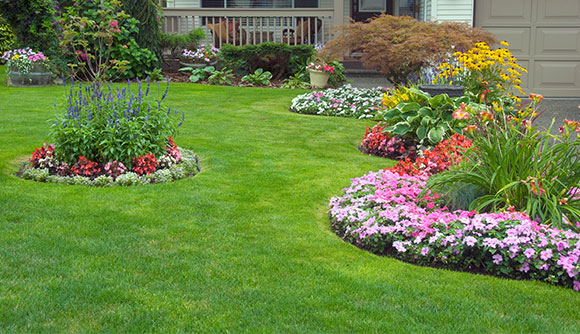 Professional Landscape Lighting in Celina
Enhance the appeal of your property after sunset with our professional lighting and landscaping design in Celina. Strategically positioned lights draw attention to your landscape's best features, providing a cozy ambiance and improved safety and security.
Our lighting solutions are tailored to highlight the uniqueness of your property, from illuminating majestic trees to adding drama to paths and showcasing your garden's beauty. 
Benefits of Landscape Lighting in Celina: 
Highlighting Beauty:

Our expertly positioned lights showcase majestic trees, elegant garden accents, and charming pathways, creating a mesmerizing display for residents and guests.

Cozy Ambiance:

Celina landscape design with lighting adds warmth and invites relaxation, transforming your Celina property into an enchanting oasis.

Safety and Security:

Thoughtful lighting installations illuminate pathways and dark areas, reducing accidents and acting as a deterrent to intruders.

Customized for You:

Our lighting services are tailored to match your unique landscape, ensuring a design that complements your Celina property's individuality.
Let Fallas Landscaping Ltd.'s landscape lighting in Celina showcase the beauty of your landscape design both day and night. Contact us at 1-972-517-5296 or info@fallaslandscape.com.
CREATIVE STONEWORK
OUTDOOR KITCHENS & FIREPLACES
WATER FEATURES
ARBORS
DECKS & FENCES
RETAINING WALLS
IRRIGATION
OUTDOOR LIGHTING
COMPLETE LAWN MAINTENANCE
Outdoor Kitchen Designs in Celina, TX
Picture unforgettable gatherings in your own outdoor kitchen by Fallas Landscaping Ltd. Our team creates functional and stylish spaces tailored to your culinary aspirations. From selecting the right appliances to crafting a layout that suits your needs, we make your outdoor kitchen the heart of your Celina home.
Benefits:
Expanded Living Space:

Enjoy nature's embrace while cooking and entertaining in an open-air setting.

Culinary Delights:

Prepare delicious meals in the refreshing outdoor ambiance.

Social Hub:

Unite family and friends in a cozy and inviting space.

Increased Property Value:

Enhance your home's appeal with an attractive selling point.

Personalized Design:

Tailored to your preferences, lifestyle, and available space.
Elevate your outdoor living with Fallas Landscaping Ltd.'s expertly crafted outdoor kitchen designs in Celina.
Ready to Transform Your Celina Landscape?
At Fallas Landscaping Ltd., we value exceptional craftsmanship and personalized service. When you choose us as your Celina landscaping design partner, we work tirelessly to bring your vision to life, leaving you with a landscape that brings joy and satisfaction for years to come.
To get started on your dream outdoor space, contact us at 1-972-517-5296 or email info@fallaslandscape.com to schedule a consultation. We proudly serve Celina, TX, and surrounding areas, including Dallas, Plano, Allen, Frisco, McKinney, Lucas, Prosper, and Richardson.

Inspired to enhance outdoor living
Landscape Design | Fallas Landscape LTD | Lawn Care and Maintenance
Average rating:
0 reviews