Fallas Landscape Design Richardson
The Premier Richardson Landscaping and Lawn Care Company
Richardson Landscape Services by Fallas Landscape
Fallas Landscape is your trusted provider of professional landscape design services in Richardson, TX. We also specialize in installation of outdoor kitchens and living spaces, maintenance, fence constructions, and more. We are committed to transforming outdoor spaces into spectacular landscapes that enhance the beauty and utility of your property.  
Fallas Landscape is here to exceed your expectations! If you're in the Richardson area, get in touch with our team or call us at: 1-972-517-5296.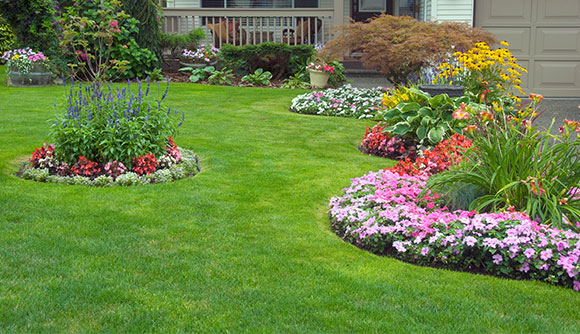 Landscape Design in Richardson
Discover the breathtaking environment of the Richardson area where natural beauty blends seamlessly with suburban charm. With its tree-lined streets, picturesque parks, and close-knit community, Richardson provides an ideal location for creating breathtaking outdoor landscapes.
Our goal is to help your home's landscape blend in seamlessly with Richardson's unique beauty. Of course, we're not looking to make your home stick out like a sore thumb. Instead, our aim is to help your property complement the surrounding environment.  
We take special care in making sure that your property blends in with the charm that has characterized the area. That's why our services are expertly crafted to complement the local aesthetics while keeping your unique style and taste intact.
CREATIVE STONEWORK
OUTDOOR KITCHENS & FIREPLACES
WATER FEATURES
ARBORS
DECKS & FENCES
RETAINING WALLS
IRRIGATION
OUTDOOR LIGHTING
COMPLETE LAWN MAINTENANCE
Installation of Outdoor Kitchens and Living Spaces
With Fallas Landscape's installation of unique outdoor kitchens and living spaces, you can transform your backyard into an outdoor haven. Our expert craftsmen specialize in designing spectacular outdoor kitchen areas complete with high-end appliances, attractive seating, and inviting fire features.
Imagine hosting memorable parties and dining al fresco in the comfort of your home.  Let us make your outdoor fantasies a reality by flawlessly combining functionality and aesthetics.
Professional Fence Construction
With Fallas's  fence construction services, you can enhance privacy and protection while also adding beauty to your property. Our team of experts will design and build fences out of high-quality materials, assuring both durability and aesthetic appeal.
We have the experience to develop a fence that caters to your individual demands and complements the appearance of your property, whether you want a classic timber fence oozing timeless elegance or a modern and robust metal design.
Custom Design and Styling for Your Unique Property
Look no further if you want a skilled team to fully remodel your outside surroundings. For years, our dedicated team of landscape designers, landscape architects, and construction experts has been improving nature's beauty while providing exceptional customer service!
We consider the local climate, soil conditions, and topography to design landscapes that flourish in our unique environment. Whether your vision is a sleek and modern masterpiece, or a serene sanctuary enveloped in verdant greenery, our team will thoughtfully create a customized plan to meet your specific requirements.
Trust us to meticulously craft a landscape that not only thrives but also resonates with your personal style and preferences.

Inspired to enhance outdoor living