Fallas Landscape Design Parker
The Premier Parker Landscaping and Lawn Care Company
Looking for top notch landscape design, installation, and maintenance services, in Parker, TX?
Look no further than Fallas Landscape! Our team of professionals combines training and hands-on experience to deliver exceptional results.
What sets us apart is the satisfaction and amazement we witness from our clients when they see the outcomes of our landscape design services. Our commitment is not about enhancing the aesthetics of your space but also optimizing its functionality. Ultimately, we aim to create an area that's both charming and practical.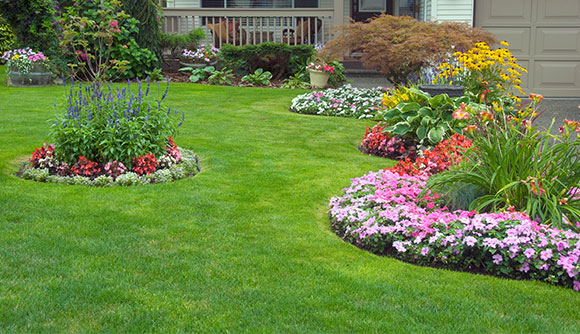 Here are some of the services provided by our team:
 Building kitchens and fireplaces

Installing water features
Designing arbors
Constructing decks and fences
Installing retaining walls
Implementing water management systems
Providing exterior lighting solutions
 Offering comprehensive lawn maintenance services

 
Expert landscape design services
Tailored landscape designs
Outdoor kitchen and living area setups
Fence construction
Regular maintenance services
Architectural support
Get in touch with Fallas Landscape in Parker today! You can reach us at 1 972 517 5296.
CREATIVE STONEWORK
OUTDOOR KITCHENS & FIREPLACES
WATER FEATURES
ARBORS
DECKS & FENCES
RETAINING WALLS
IRRIGATION
OUTDOOR LIGHTING
COMPLETE LAWN MAINTENANCE
Parker, Texas; A Haven of Natural Beauty
Nestled gracefully in Texas, Parker offers a blend of sophistication and natural splendor. With its captivating landscapes, and a thriving sense of community spirit Parker has become a sought-after destination, for homeowners looking to create their paradise. At Fallas we truly understand the importance of blending your property with its surroundings. That is why our landscape design services are carefully tailored to enhance the beauty of your space while also reflecting your unique style and personality. 
What sets Fallas Landscape apart is our commitment to avoiding generic solutions that are often found elsewhere. When you collaborate with us, we will work together to bring your vision to life. Our comprehensive landscape design offerings cover everything from concepts to execution.
With an understanding of Parkers topography, soil characteristics and climate we ensure that our landscapes thrive in this special environment.
Whether you desire a look, a sanctuary, or an inviting outdoor space our skilled team will create an exceptional plan that exceeds your expectations.
We also provide landscape preservation services. Maintaining a home and landscape throughout the seasons requires time, expertise, and appropriate equipment. Without these factors, in place it's easy to fall into a cycle of procrastination where essential tasks are continually postponed for "another time."
Based on our observations many homeowners often find themselves facing this delay. It's important to note that neglecting maintenance not only affects the appeal of your property over time but can also have serious implications for its structural integrity.
But here's the good news; we're here to help! Our unparalleled maintenance services are specifically designed to meet the needs of your home. Let us take care of all the work while you enjoy your landscape. 
Get in touch with Fallas Landscape today. Let us transform your home into a landmark that fills you with pride and satisfaction. You can reach us at 1 972 517 5296. Simply send us a message. We'll respond promptly.

Inspired to enhance outdoor living
Landscape Design | Fallas Landscape LTD | Lawn Care and Maintenance
Average rating:
0 reviews