Fallas Landscape Design Prosper
The Premier Prosper Landscaping and Lawn Care Company
Landscape Design in Prosper
If you're looking for the best professional landscape design, installation, and maintenance services in Prosper, TX, get in touch with our team at Fallas Landscape. Our expert team of friendly and knowledgeable professionals has many years of training and on-the-field experience.
Nothing beats the feeling of seeing our satisfied customers leave in awe of our landscape design services. That's our passion, and that's our promise to you. We strive to not only transform your outdoor spaces into stunning landscapes but also to make them more functional. In the end, our aim is to make your outdoor space more beautiful and functional.
Our team of experts provides professional services in: 
Get in touch with Fallas Landscape in Prosper today. You can also call us at: 1-972-517-5296.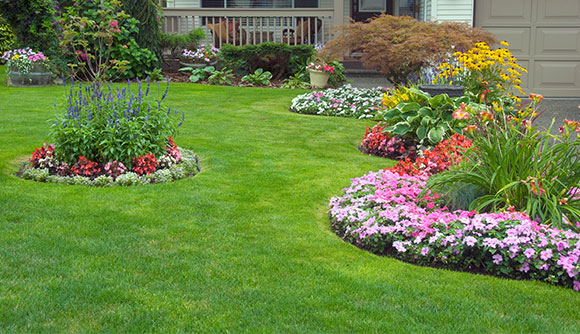 The Natural Beauty of Prosper, TX
The town of Prosper is nestled in the heart of Texas. The city boasts a unique mix of urban sophistication without losing its touch of natural beauty. Prosper has picturesque landscapes, serene lakes, and a thriving community.
Needless to say, Prosper is quickly becoming an ideal location for homeowners looking to create an outdoor oasis.  
Our team at Fallas shares a deep understanding of how important it is to harmonize your property with stunning surroundings. That's why our landscape design services take a tailored approach to enhance the natural beauty of your outdoor space while enabling your style and personality to shine through.
CREATIVE STONEWORK
OUTDOOR KITCHENS & FIREPLACES
WATER FEATURES
ARBORS
DECKS & FENCES
RETAINING WALLS
IRRIGATION
OUTDOOR LIGHTING
COMPLETE LAWN MAINTENANCE
Professional Landscape Design Services
At Fallas Landscape, we've proudly earned a reputation for avoiding the one-fits-all solution that most of our competitors provide. We will work with you to bring your vision to life. Our comprehensive landscape design services encompass everything from the drawing board to installation.
We take into account important factors including topography, soil composition, and even climate. This is how we ensure that we're able to create landscapes that will thrive in Propser's unique environment.
Whether you're looking for a contemporary design, a tranquil garden, or a vibrant outdoor living space, our team of experts will develop the perfect plan that will match and exceed your expectations.
Reliable Landscape Maintenance Services
The truth is, keeping your home and landscape looking beautiful year-round takes a lot of work and effort. Not only that, but you also need the technical know-how and the right tools to do the job efficiently. Otherwise, you run the risk of growing frustrated and will likely put it off for "another day."
From experience, we can tell you that many homeowners keep putting that "day" off for years. This is both unnecessary and can diminish the aesthetic appeal of your home. Over time, the lack maintenance can potentially lead to damage in its structure.
The good news is we can help! Get in touch with our team today to provide your home with the professional maintenance care it deserves. Let us handle the hard work so you can sit back and enjoy your beautiful landscape.
Get in Touch with Fallas Landscape
Ready to transform your home into a beautiful property that will fill your heart with pride and joy? Call us today at 1-972-517-5296 or leave us a message and we'll get right back to you.

Inspired to enhance outdoor living