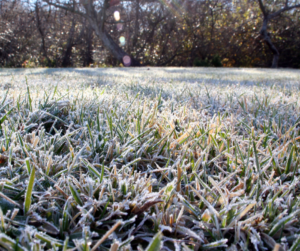 Most people in Texas don't realize that they need winter lawn care.  However, if you take care of your lawn throughout the winter, you will have a beautiful lawn come spring without many weeds or other issues.  Taking care of it year-round means that you will always have weeds under control and a nice healthy lawn.  Let's take a look at some of the things we need to do to care for our lawn throughout the winter.
Raking and Leaves
Many of us would simply like to leave the leaves alone.  However, they need to be removed from the lawn to allow the lawn to breathe properly.  Leaves cover the lawn up, preventing it from getting sunshine, water, and nutrients that the lawn needs to survive.  Your lawn isn't dead in the winter, it is simply dormant and doesn't grow as fast as it does in the other seasons.  Be sure that you are suffocating your grass by not caring for it properly.
The winter months are the time of year that you need to apply pre-emergent weed control.  This stops weeds from germinating.  This means that their seeds cannot develop into full-grown broadleaf weeds that are so hard to control.  This will save you a lot of time, effort and money come spring.
Water your winter lawn.
Watering your winter lawn also has a place.  Again, it isn't dead, it is simply not growing as much.  The lawn still needs water that brings it nutrients as well.  However, you don't want to water as much as you do in the summertime.  Most people in Texas will water their lawns three times a week in the summertime.  However, for winter watering, you can get away with it once a week.  Adding a rain sensor to your irrigation system can also help to not overwater it.  Should there be a natural rainfall this sensor will trigger and shut down that week's sprinkling.  There are also temperature sensors that can be hooked up that tells the system if it is too cold.  This too prevents the watering from happening so that you don't have ice build up on your driveways and sidewalks.
Watering doesn't only affect your lawn and the look of it, it also keeps your foundation from cracking.  Having soil have consistent moisture helps in certain areas.
Keep your lawn care service year around.
Don't stop your lawn care in the winter, but put it on every other week.  This will preserve your lawn and keep it looking nice year-round.  This actually will save you money in the spring as everything will be done properly ensuring that your lawn is in tip-top shape year-round.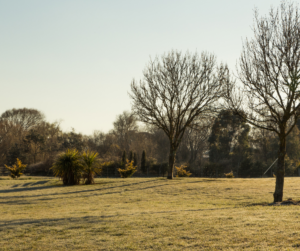 While you don't actually fertilize your lawn in the winter months, you can start in very early spring in Texas.  Feb. is about the time that the lawns wake up and boy are they hungry.  Feeding your lawn at this time will give it a good head start and a solid root system.  Be sure to keep up the fertilization until around November and then stop for December and January, until it starts warming up.
For more info about winter lawn care contact Fallas Landscape.