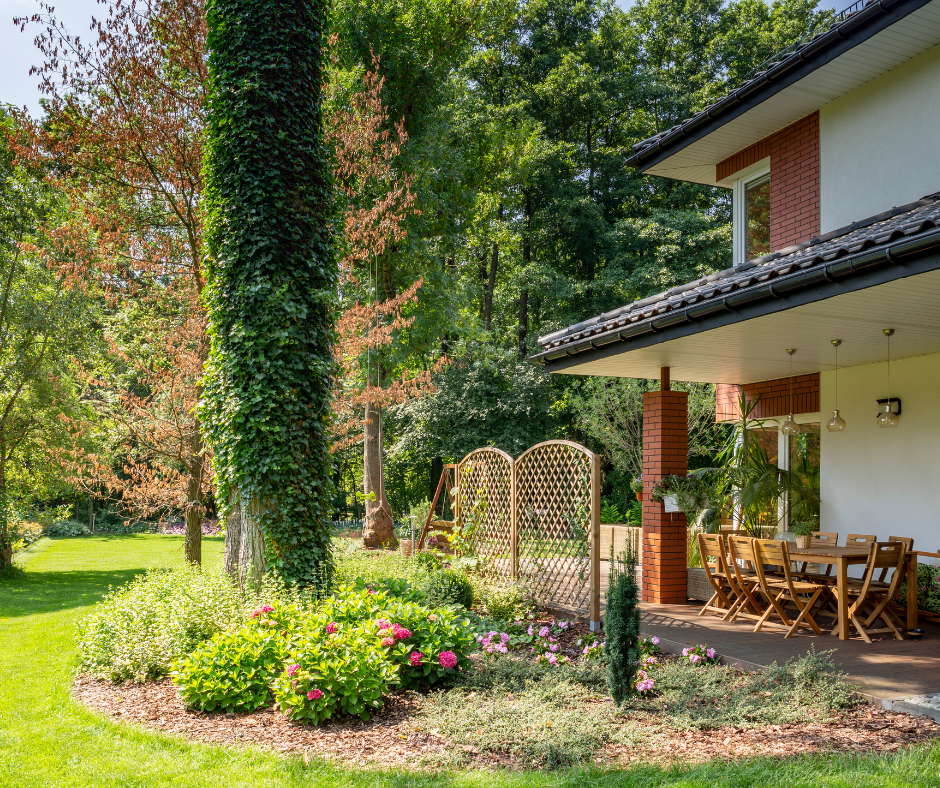 If you possess good design skills and do-it-yourself know-how, there is no limit to what you can create. However, sometimes you might need the help of professionals to transition your yard for the fall season.  We at Fallas Landscape would be happy to help.  Stay tuned as we will provide you with some of the best all-time and recent trends regarding landscaping ideas for the fall in your front and backyard.
To make your outside area a success, whether you want to use it for gardening or partying, you may want to count on the professionals at Fallas Landscape.
We can help you choose a style, determine who will use the yard, create activity zones, and choose materials and plants that are perfect for the fall. We can help you with builders and contractors who can build swimming pools, build outdoor buildings, and install irrigation systems using the knowledge of a professional.
Make Your Accent Color Stand out
Make your landscape stand out by anchoring it with an accent color. Colors such as blue, yellow, and orange contrast beautifully with pink, yellow, and orange blossoms. Using one color for outdoor furniture, trim, and yard door can create continuity and unity between the façades.  By using flowers that bloom during the fall months, you will have beautiful landscaping year around.
Paved Patios with Retaining Walls
Adding a retaining wall to your yard may be the best option if your yard is hilly or steep. These look great year-round, even in the fall. You can further customize it with a dramatic round metal pergola. The pergola balances the angular walls with circular lines. This gives the solid retaining wall an airy, open feel. The gothic look is completed with white wisteria vines. The seating area is divided into two levels. The lower-level houses seasonal plants and a built-in fireplace.
Opt for Ombre
It can be tricky to know what plants will work together if you're looking to design an attractive flower bed for your garden. You can add visual interest and depth by selecting flowers from the same color family but of varying hues. A floral design with an ombre effect starts dark and gradually fades to white at its center.
  Give an Over-All Unique Look with Rows of Flowers
Classic flower rows are a surefire way to make your home look great during the fall. If you are choosing your colors, make sure they complement one another once they bloom. Ideally, you should plant two to three varieties in rows in flower beds, near your sidewalk, or adjacent to the façade of your home.
    Customize Your Lawn Borders
A simple border of wooden posts creates an exciting border for the lawn area. Plants like evergreen shrubs and clumping grasses provide interest all year round, while gray fencing, gravel, and lighting fixtures complement gray tones in the bark.
A Structural Approach to the Extra-Defining Space
Structural components are essential for defining and sculpting a vast garden area. A garden shed with a fence around it may enhance the appearance (the fence is useful while dealing with children or animals!) Custom path's flagstone creates beautiful curves, and the white stone's color complements the white of the fence posts and shed trim.
Planning Your Landscaping
Plan your fall landscaping project in advance by putting your design on paper. Visualizing your concept will help you ensure that your project will work. You can avoid wasting time and money on a misguided strategy this way. If you would like the help of professionals, reach out to Fallas Landscape at 972-517-5296.