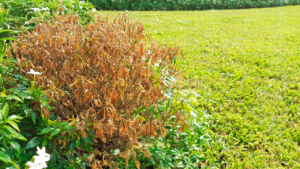 Anyone can appreciate a beautiful landscape. Unfortunately, everyone doesn't have the skills to keep their plants alive. Depending on where you live, the weather also takes a negative toll on the way your plants grow and if they'll survive.
Recently, North Texas was hit with record-breaking temperatures and weather. Because of this, many people's plants have taken a beating. In some cases, even plants commonly referred to as evergreen plants weren't able to survive.
If you're one of these people whose plants were affected by the winter freeze, don't throw in the towel. By understanding how to identify dead plants, which ones can be saved, as well as which plants thrive in zone 8A gardening temperature, you'll be on your way to a healthier landscape.
How to Know If Shrubs and Trees are Dead
Understanding how to know if shrubs and trees are dead or alive is essential to a beautiful yard. Seeing mushy brown or black leaves can make one assume their plants are dead or dying, which is discouraging. However, some people waste money and time replacing plants that can survive with a bit of TLC.
Oftentimes, lost foliage or discolorations are signs of decay, but sometimes they indicate a distressed plant. Another sign of plant distress is your plant's leaves die and don't fall on their own. With proper care, even plants under major distress can bounce back.
When it comes to understanding the health of your branches, you should perform a cut test. For this test, you'll need to cut or scratch the layer underneath the visible layer. If it's green, you're in good shape. However, if you see brown, it's a sign of damage.
To start, you'll need to remove the damaged limbs immediately. If your plants are exposed to decay, they're prone to infection and pest attacks that can spread to healthier areas. Rather than hacking into your plants, you need to use pruning techniques to ensure they grow back healthy and strong.
You'll want to go into your pruning technique with a plan. That way, you'll need fewer cuts to remove the majority of the damage. Also, avoid using household tools to prune your damaged branches. Invest in pruning sheers, which come in a variety of shapes and sizes to maintain different types of plants.
Once you've cleared the damaged branches, experts suggest waiting at least two weeks so you can assess whether your plants are worth saving. Some signs that even beginners can look for to determine how healthy their plants are included pliable or stringy twigs and dead leaves that naturally fall.
Which Plants Grow Best in North Texas
In the cases where you plant can't be saved, it's time to consider which type of plants should replace the dying ones. Although Texas is synonymous with warm temperatures year-round, North Texas is considered a zone 8A gardening region. This means that temperatures can get as low as 10 to 15 degrees.
If you want plants that can survive the colder months, you must learn the best plants for zone 8A. These plants include:
Peonies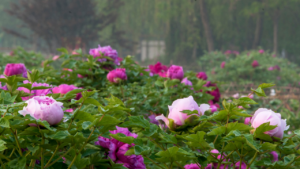 Not only are these flowers beautiful, but peonies are also strong enough to make it through harsh weather conditions, including winter freeze. Best of all, they come in multiple shapes and sizes, so you can find the perfect peony for your garden. During the winter months, gardening experts advise you to trim any lingering foliage to make it easier for new buds to blossom in the spring.
Catmint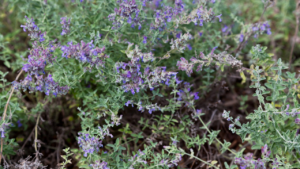 Many people get catmint confused with the equally beautiful flowering plant lavender. They both have a beautiful fragrance, attract bees that create many benefits for our plants, and they have gorgeous flowers. The benefit of planting catmint flowers is that they can thrive in colder climates than lavender and have a milder fragrance for people who are sensitive to lavender's scent.
If you shear your catmint plants early enough, you can get a bonus round of flowers before the summer ends. Also, make sure to clip your catmint plants in the fall so your plants can be insulated by snow and grow in the spring.
Hostas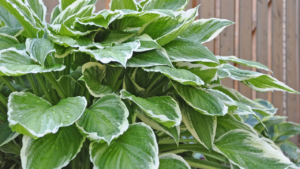 If you're looking for a plant that laughs in the face of winter, hosta plants are for you. Not only do they come back stronger every year, but they're also a plant that can grow in shadier areas with other greenery. Like peonies, they come in many shapes, sizes, and colors. To maintain hosta plants, all they need is partial shade and moist, well-drained soil.
New England Aster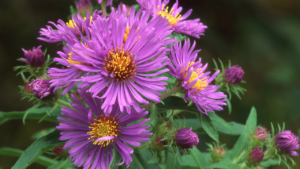 Have you seen those pretty little flowers that attract crowds of butterflies? These are New England Asters. These pink and purple flowers can grow to six feet tall and take little work to maintain. For the best spring blooms, cut your New England Asters to the ground so their stems aren't harmed by the snow.
Now that you've learned some landscaping tips like how to determine the health of your plants and some of the best plants for zone 8A growth, you'll never have to get rid of your beloved foliage. Whether you do it yourself or hire professionals, this knowledge allows your plants to survive and even thrive through Texas's winter weather conditions.
For all your landscaping needs go to Fallas Landscape