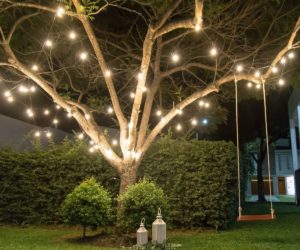 Most outdoor string lights are not just for the holidays. You see, outdoor lights can be used in many different situations. String lights could be used to line your house to make it glow at night, or maybe it's for decoration.
If for decoration, you could put them on your trees. At night is the perfect time to have your lights on. They light up the night sky and give you a bright night. Also, if you want to use them for decorating a tree, that would be an amazing idea. The lights could make your yard just look so much better.
You want to hang them outside or inside it doesn't matter. Lights give some people a calming area to relax. Many people enjoy having a pair of lights on their deck as well. So that they can enjoy the light and have a relaxing time.
Usage
There are many different types of outdoor string lights. This gives you options to explore what type of year-round string lights you would like. The outdoor lights can go on many different objects such as:
Deck
Porch
Roof
Tree
Bush
Chair
Branches of trees
Around windows
Across your wall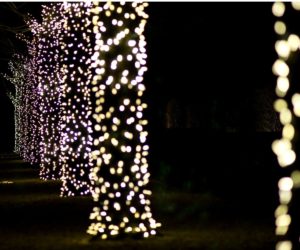 There are so many options to pick from. Not only that, people all around your neighborhood will love your year-round lights. Most like them for the holidays. But don't listen to them if they say to take them down. Outdoor lights can create a beautiful ambiance.  They can be there to decorate for other holidays or just because they look really nice in the garden.
Lights also can be used to make a path. Either through the woods so that it glows at night or you can line a path to see. There are so many reasons to have string lights around your house. Having a path made from your outdoor lights is a good way to stay safe.
Safety
There comes a time where you can't see what's in front of you and there are also times you can't see clearly at all. That can be a huge safety hazard. That gives you another reason that lights should stay up for longer than the holidays. With snow or wild animals creeping around who knows what you are about to step on.
Comfort
Some colors of lights can change your mood. As in blue for calm and red for excitement. Also, the lights can give a sense of comfort when it comes to a dark backyard.  They can be somewhat romantic. Lights make you feel safe so you can walk outside and see. Lights are not just for holidays they are used for a wonderful ambiance.
Keep hanging your string lights.  There are so many color options as well as the color of their wires.  This allows you to decorate with them and have it look simply amazing.  If you are looking to add a little light ambiance to your outdoor space, string lights are the perfect option.
For all your lighting needs go to Fallas Landscape the lighting specialists.