Enjoying the beautiful outdoors is a wonderful way to spend your afternoon.  Entertaining on a deck is simple and lovely for everyone.  Having a deck that you can be proud of has never been easier.  We work with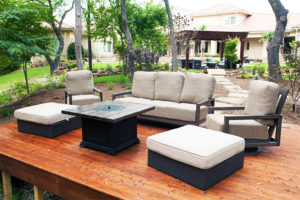 homeowners to give them the very best decks we can offer.  We take into account your personal style as well as the style of your home to offer you some of the best decks for the summer.  From the various hardscapes to the plants as well as additional bonus items such as a bar or small kitchen area we pay attention to the small details.  We want to give you the very best outdoor decks for the summer that you can think of.
It is important for us to provide our clients with a timeline that is suitable for their needs as well.
Beautiful summer decks
Take a look at our best beautiful outdoor decks for the summer and let us know what you think.  We understand the importance of attention to detail and it shows.  We have worked with homeowners to bring them a very sophisticated and classic look to something more modern and sleek and everything in between.  It is important to capture your home's style along with the small personal touches that homeowners want in their deck area.
Decks are meant to be lived in and cared for.  Should you have a green thumb and enjoy gardening, we can certainly accommodate you.  We work with what the homeowners want and are willing to maintain.  Things such as annual gardens are much more maintenance than say some shrubs and perennials.  It is totally up to the homeowner on the level of commitment they are going to give their gardens.  We get it, some find this enjoyable and relaxing while others find gardening a waste of time and something they would rather not do.  Whichever personality type you are, we will accommodate you with our deck designs.
What elements do you like in a deck?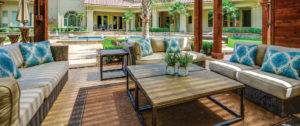 When looking for the best summer decks be sure to take some time to research what elements you like and don't like.  For example, the flooring of the deck.  Do you want wood or stamped concrete?  There are also brick and tiles that look amazing as well.  The cost is another factor that you need to consider.  Stamped concrete for example will give you the look of bricks or tiles but at a much lower cost.
Are you going to entertain on your deck?  Then you will need some furniture that will be comfortable and looks great at the same time. We can build in built-in kitchens and grills or you can have a simple grill that you have always had and love.  The choices are yours and the possibilities are endless.
For your outdoor deck needs go to https://www.fallaslandscape.com/