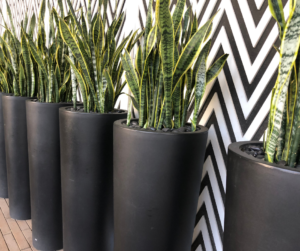 Your landscape is a living, breathing entity that reflects your personality, sense of aesthetics, and the unique characteristics of your home. It helps instill a sense of calmness, serenity and can provide a sense of belonging. Often, the theme and design of your landscape go hand-in-hand with the design of your home.
With a stylish, well-planned landscape, you can create a cohesive look that is equally aesthetic and homely. If you want to add a little pop of color to your landscape, try using accent planters. These planters are a great way to bring attention to your garden while adding a refreshing burst of color. From the whimsical to the traditional, there is a planter that will meet your needs and help you take your landscape to the next level.
So, if you're looking for some easy and attractive ways to improve your landscape and give it a little more oomph, you should consider accent planters. And to assist you in your endless endeavor to beautify your landscape, here are six tips on how to use accent planters for the ultimate design.
What Are Accent Planters?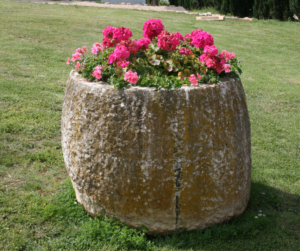 Accent planters are unique, decorative containers that can hold plants or flowers. Their attractive, artistic features often make them a focal point in a garden or backyard. They can come in a wide variety of styles and sizes, from whimsical to classic. Many accent planters are made from metal, ceramic, or wood, which are extremely durable and weather resistant. In fact, many accent planters are designed to withstand even the harshest weather. This makes them great for both outdoor and indoor settings. And, since accent planters have so many uses, you can add them to your landscape for a practical purpose, as well as a decorative one. Accent planters in every sense are a great way to enhance the look of your home or garden, without completely altering its overall aesthetic.
6 Tips How to Use Accent Planters for Beautify Your Landscape
1. Give Your Accent Planters A Purpose
Every aspect of your landscape should serve a specific purpose. The same is true for accent planters. If you simply place them randomly in your garden, you'll end up with a random-looking garden. So, before you purchase any accent planters, ask yourself, what will the planter serve? Do you want to add a pop of color to your garden? Maybe you need a planter that can hold several plants. Or do you want an accent planter to serve as a focal point? A container with some height, some dimension, and some heft, will be the right accent for your garden.
2. Think of Your Accent Planter Arrangements As 'Units'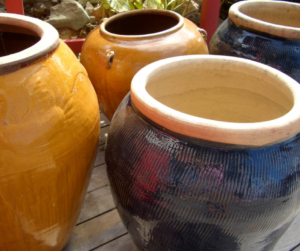 To keep your garden looking organized and balanced, you need to think of your arrangement as a unit. Whether you're using two, three, or four accent planters, you should keep them in the same vicinity. Otherwise, it will look haphazard and chaotic. Landscapes are meant to give your senses a moment to breathe, relive, and relax. When you put together more than one unit, you're allowing yourself to enjoy a mini-vacation. These mini-vacations are built on a sense of harmony and peace that can come from the surroundings. So, remember, your arrangement is a unit and should be placed accordingly.
3. Potted Plants Must Match
While we're talking about consistency, we must address the use of potted plants. It is a common mistake to think that you can mix the plants to enrich your landscape. You can't. When putting together your accent planters, you should try to match them all together. Maybe you have a few that are similar in color or shape. In that case, you can alternate the plants. Remember, for your arrangement to be harmonious, it needs to be consistent with itself. So next time you're putting together some beautiful planters, try to stick to the same family of plants for each container. It will make all the difference in the world.
4. Cohesive Cluster Planters
Sometimes, the natural terrain may not allow you to place your accent planters together. Or, maybe you want to break up the arrangement and add some more color. In that case, you can cluster your accent planters together. Place them right next to each other. This way you can have a colorful cluster that complements the rest of your landscape. Remember to keep it cohesive though. A simple way to do this is by keeping the same type of plant in each planter or by using the same color in all the planters. Remember, the key to accent planters is to keep them unified. If you're using this method, you'll want to use a common shape, size, and color.
5. Accent Planters Need Patterns
One of the most overlooked aspects of accent planters is a pattern. Accent planters have a blank canvas just waiting to be decorated. You can add some colorful pots or maybe something natural like sticks and stones. Even if you're trying to keep it simple, make sure you have some kind of pattern in your planter. This adds an element of surprise and diversity to your landscape. The importance of adding a pattern should not be underestimated. In fact, the more patterns you add, the better the result will be. Some plants may go in each planter, but that's not a requirement either. Feel free to add some stones or sticks to some of the planters as well. The pattern will add a sense of complexity that you may be looking for.
6. Tall, Short, Fat, & Thin – Try Them All
Accent planters come in all shapes and sizes. So, when you go shopping for some new planters, don't limit yourself to one type. The same is true for size. You can have tall, short, fat, and thin planters. You can also have planters that are broad and those that are narrow. So, experiment with a variety of sizes and shapes when putting together your next accent planter arrangement. This will help you create an even more vibrant landscape. Just remember to keep the color, pattern, and plants consistent throughout the garden so you don't lose the sense of harmony.
Conclusion
There you have it. Now you know how to use accent planters for the ultimate design. Whether you're putting together an outdoor kitchen, garden, or backyard, the use of accent planters is an easy way to add some extra flair to your landscape. So, don't limit yourself. Use these tips and make your garden look unique and full of life.
For all of your landscaping needs go to Fallaslandscape.com