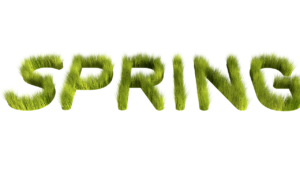 If you need a beautiful lawn come spring, you need to be set the moment it turns to spring. Like most landscaping projects, success is dependent on getting ahead of the growing season. If you'd like a healthy lawn this season, you should therefore start preparing earlier.
When spring approaches, there a few signals marking the coming of the season. For instance, you'll see the first daffodils or crocuses return. These signs indicate that it's time to get your lawn ready for spring. For most yards, the best procedure to prepare your lawn is to aerate and renovate during late summer around Labor Day.
Why Hire a Landscape Contractor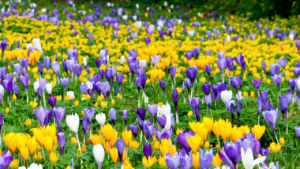 Essentially, anyone can do landscaping; however, it takes a professional landscaping contractor like Fallas Landscape LTD to help you get the job done appropriately. Your neighbor may like to get her hands dirty or may encounter someone who likes doing yard work for an extra buck, but hiring a professional landscape contractor is not only essential but comes with numerous benefits such as:
• Years of experience- For anything to be done perfectly, previous work experience is relevant. And since professional landscape contractors have years of experience on the job, you are guaranteed an excellent job.
• Proper tools- Many homeowners can benefit from having yard tools like a rake or shovel, but many landscaping projects need equipment and tools they may not have in their garage. When you attempt a project on your own, you may spend more time and money getting the right tools. Fortunately, experienced contractors have the right tools for all your lawn care needs.
• Cost is worth it
• While a skilled contractor may cost more than a typical novice, you can be sure of a job done right to help you prepare yard for spring.
• Offers a range of services
• Besides performing basic yard maintenance such as nice edging and retaining walls around a flower garden, professional landscapers offer various services from irrigation systems and outdoor fireplaces to water features and a backyard pool.
6 Simple lawn Care Preparation Steps For Spring
Step 1: Tune your lawn
Make sure your lawnmower is set for grass cutting during summer by performing an early tune-up. Grease the fittings, change the oil, install a new air filter, replace the spark plug, sharpen the blades, clean the carburetor, and clean the base of the mowing deck. Tune-up the string summer, as well, and ensure you have numerous cutting strings at your disposal for the upcoming summer.
Step2: Cleaning your lawn
During the winter season, not only does weed litter your yard but also thatches build up rapidly. Thatch is a layer of living and dead roots, stems, and shoots, which show up between grass blades and the soil in your yard.
Raking is the initial step to get rid of all leaves for the spring season. However, while you're raking your yard, you're also dethatching, particularly if you dig the rake deep. Raking is a dual effect that achieves more than leaf removal. Raking also removes dead matted patches where glass blades are wedged together. A metallic or wired rake is more efficient than a plastic one.
Step 3: Aerate your lawn
Yard compaction occurs during the year, more so in places with high traffic. It also results from wet winter where the soil has compacted, and the ground is moist. The ultimate solution is lawn aeration. You can aerate manually with aeration shoes, a fork, or hire a lawn machine at your nearest garden center. Even though this practice is rarely carried out, it often adds much more benefit.
Step 4: Thwart weed Growth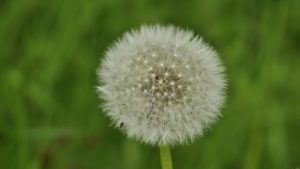 Springtime also entails removing pesky weeds from your yard. Choosing an herbicide for weed prevention-whether perennial or annual will depend on whether the weed is perennial or annual. For instance, if you don't like yearly weeds like crabgrass, you should consider fertilizing while applying pre-emergent herbicides. These herbicides address weed prevention before the emergence of the seedlings.
On the other hand, the post-emergent herbicides are applied to perennial weeds like Dandelions. You can remove the weed either by hand, making sure you remove the weed entirely together with its roots or purchase a post-emergent herbicide from your local garden center.
Note that most pre-emergent herbicides are efficient for three months. Therefore, you'll have to reapply again during the summer.
This weed prevention method prevents weed seeds from germinating, thus significantly reducing the number of dandelions, crabgrass, and other types of weeds.
Step 5: fertilize
While preparing your yard for spring, what you treat your lawn with is essential. To get a beautiful, healthy lawn apply fertilizer during spring. And to achieve the desired results, use a slow-release fertilizer; its nutrient doesn't break down quickly but somewhat over an extended period of time. You won't necessarily need to reapply the fertilizer frequently. In most cases, it takes up to six weeks to reapply your fertilizer.
Check with your local garden center for the appropriate lawn fertilizer for your area.
Step 6: Fill bare spots
If your yard contains balding or bare spots, treat the area with grass seed in spring to make sure they are filled with grass by summer. Use a rake to loosen the soil, and then apply an even layer of seed all over the area. Slightly rake the seed into the ground and loosely cover it with hay to shun off birds and prevent rain from washing seeds away. Depending on the grass should start sprouting in two to three weeks.
Note that you can treat bare spots with the usual grass seeds. However, most manufacturing companies process specifically formulated mixes designed for specifically growing grass on empty yards and are sold under specific names, such as lawn repair seed mix and patch-and-repair mix.
Final thoughts
Winter can be somehow tough on your grass, but reinstating it to its natural luster can be a no-brainer if you follow these simple steps. It may take weeks before you can start working on your lawn, but now you know when and how to get out there and prepare your yard for spring. Make an action plan now for a lush and green yard.
Contact Fallas Landscape for all your spring landscaping needs.